We may currently not have a job opening available that matches your qualifications and wishes, but we are always looking for new talent. You are very welcome to send us an unsolicited application along with your CV to job@coloquick.com.
SEARCHING FOR DEDICATED SALES OFFICERS WORLD WIDE – IS THAT YOU?


coloQuick International A/S is a company in rapid development and is on the lookout for professional and skilled Sales Officers worldwide to join the team. We need focused sales officers within several countries to support our mission of becoming the world's leading provider of Colostrum Management Systems.
We take great honor in the quality and numerous benefits of our products; therefore, we are looking for the right candidate for the job, capable of promoting the coloQuick vision.
In this position you will, in close collaboration with the Danish HQ, become our lead person in the mission of representing the coloQuick Colostrum Management System to your country's dairy farmers and implement coloQuick sales strategies.
PRIMARY FUNCTIONS:
To implement the overall sales strategies and becoming the lead Sales Officer in your country
To perform direct sales and presentations of technical equipment and services (Colostrum Management Systems)
Maintain close connection to the Regional Sales Sanagers in HQ to continuously improve the sales function
To maintain a high level of product and market awareness to report movements of new products, competitors and customers
Expand and strengthen the coloQuick customer relationships with partners, dealers and customers
Perform after-sales support to dealers and customers
Organize and manage sales relevant training courses and events for dealers
Perform periodic reporting through cost-benefit analysis and market research
REQUIREMENTS:
A relevant education and experience in animal husbandry and/or veterinary are preferred
Excellent sales skills with the ability to efficiently communicate the coloQuick vision
Documented sales performance and minimum two years of experience
Interest in and understanding of the technology behind the product(s)
Being solutions-oriented with the capability of continuously evaluating on own and interrelational work processes
Medium level user experience in Microsoft Office programs and mailing system, with ability to use CRM systems
Ability to work independently as well as a part of a team
Flexibility in work processes
Bilingual: Excellent spoken and written English and native language
A clear understanding of the high importance of doing regular customer visits• Category B driving license
WE OFFER:
A dynamic environment and a career opportunity for the right candidate
A well-reputed position in an international company with sales activities in more than 45 countries
Home office
Joining the team of 40 highly skilled employees globally
Full backup from HQ with a complete marketing and export management team
Chance to constantly learn and improve
Competitive salary and social guarantees
We are considerably enforcing a growth strategy that offers a challenging and dynamic career offer for the right candidate. You can read more about coloQuick international at www.coloquick.com and on our Facebook page.
If you have questions about this job, please feel free to contact the Global Sales Manager, Brian Pedersen on mobile (+45 20 32 73 33).
APPLICATION:
Are you interested in the job and do you believe that you are the right candidate for this position, please send your CV and motivation letter to job@coloquick.com – Att.: Brian Pedersen.
We thank all applicants for their interest and will strive towards responding to all applicants within a month.
(DK) UDVIKLINGSINGENIØR MED MASKIN- OG ELTEKNISK BAGGRUND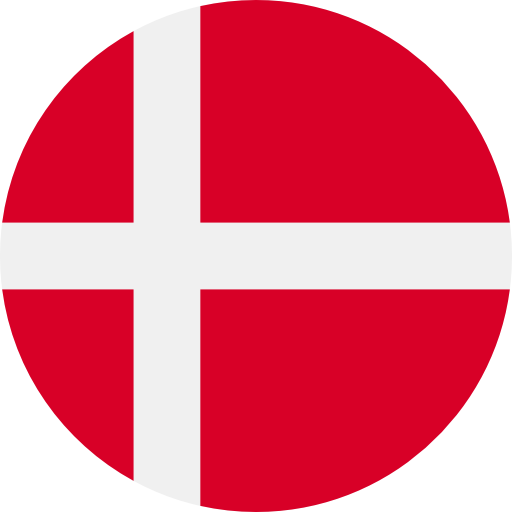 Har du en maskin- og el-teknisk baggrund med naturlig sans for idegenerering, innovation og kreativitet? Er du teknisk stærk og er du en ørn til at omsætte ideer til praksis, så er det måske dig vi søger hos coloQuick International.
Grundet vækst og større interesse for virksomheden, søger vi en ny udvikler til vores udviklingsteam. Udviklingsteamet arbejder på tværs af virksomhedens afdelinger og du vil komme til at arbejde med både nye og igangværende projekter. Vi kombinerer ideer, innovation samt teknik og det er vigtigt at du har flair for design.
ANSVARSOMRÅDE:
Ansvar for CE-mærkning og opbygning af maskinernes tekniske dossier
Deltage i videreudvikling af teknisk dokumentation, produktplatforme og produktgodkendelser
Tæt samarbejde med kollegaer i produktudvikling og produktionsafdelingen
Test og evaluering af konstruktioner og produktion
Justering og optimering af eksisterende produkter
Koordinere dine projekter på tværs i organisationen
VI FORVENTER:
At du har en relevant uddannelsesmæssig baggrund, som kombinerer teknik og konstruktive løsninger i el og
maskiner. (Eksempelvis: uddannet industrielektriker, automationstekniker eller lignende og gerne med erfaring
indenfor CE-mærkning og/eller opbygning af maskiners tekniske dossier).
Du har lyst til at arbejde med maskinsikkerhed.
Du er god til både at arbejde selvstændigt og indgå i projektteams.
Du er målrettet, struktureret og hurtig til at tilegne dig ny viden.
Du er handlingsorienteret og formår at igangsætte som at afslutte opgaver/projekter.
Du trives i et uformelt og til tider hektisk arbejdsmiljø
Erfaring med udarbejdelse af 2D og 3D konstruktionstegninger (dog ikke et krav)
Er god til at opbygge samarbejdsrelationer både med kunder og kolleger
Har interesse for helheden og at dine projekter lykkes både teknisk og kommercielt
Sprog: Mestrer gode kommunikationsevner i skrift og tale (både Dansk og Engelsk)
VI TILBYDER:
En spændende og ansvarsfuld fuldtidsstilling i en virksomhed i sund udvikling og vækst
En central position i vores udviklingsteam
Et udfordrende job, hvor du får stor indflydelse på selskabets tekniske beslutninger
En virksomhed som giver plads til udfordringer i jobbet
Rig mulighed for faglig såvel som personlig udvikling
En uformel arbejdsplads, hvor du vil indgå i et team med andre engagerede kolleger
Løn efter kvalifikationer
SEND EN ANSØGNING:
Har vi vakt din interesse og kan du nikke ja til ovenstående kvalifikationer, så send din ansøgning og CV til job@coloquick.com
Vi læser disse løbende og inviterer til samtale såfremt der er et potentielt match.
Arbejdstiden er 37 timer om ugen og din arbejdsplads vil være hos coloQuick International i Skive. Vi håber på ansættelse snarest muligt med ansøgningsfrist den 15. Januar, men venter gerne på den rette.
Hvis du ønsker at høre mere om jobbet, er du velkommen til at kontakte Ryan Zinglersen på tlf. 23 48 48 95.
Vi glæder os til at høre fra dig.