JOB OPENING: SALES CONSULTANT
We are on the lookout for local sales consultants worldwide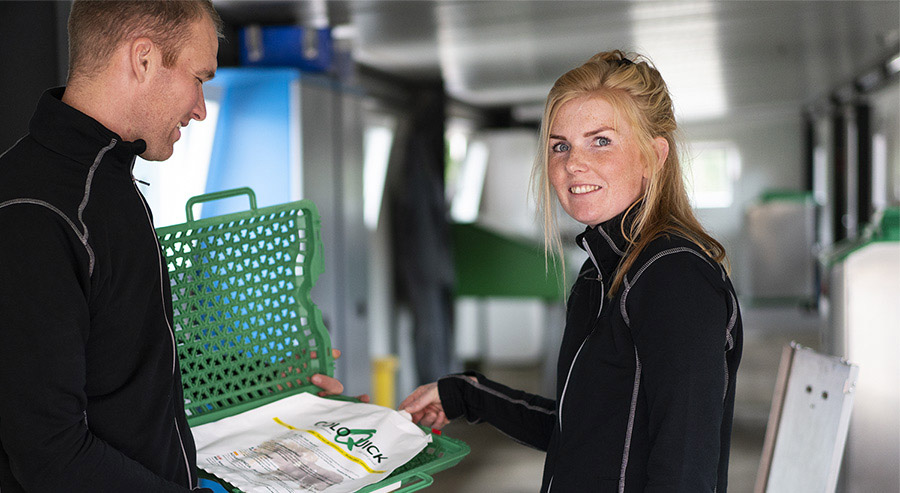 OUR Consultant
Is passionate about dairy cows

Is a good communicator

Can build relationships

Is curious and creative

Speaks English

coloQuick International A/S is a rapidly growing company and we are on the lookout for professional and skilled Sales Consultants worldwide to join our team. We need to hire focused sales consultants within several countries to support our mission of becoming the world's leading provider of colostrum management systems.
We take great pride in the quality and numerous benefits of our products; therefore, we will place equal emphasis on finding the right people to embody the professionalism of our brand and provide exceptional service to our customers.
In this position, and in close collaboration with the HQ team in Denmark, you will become the main representative of  the coloQuick colostrum management system in your country.
---
PRIMARY FUNCTIONS:
To prepare sales presentations and on farm training materials in your native language

To sell coloQuick colostrum management systems directly to farms near you

To provide ongoing support and technical service to coloQuick units for existing customers through regular visits

To maintain a high level of market awareness in your geography and report movements of new products, competitors and customers back to HQ
REQUIREMENTS:
Relevant education and experience, preferably in animal science, animal husbandry and/or veterinary care

Desire to establish long term relationships with customers through regular visits

Ability to work independently but be in constant communication with the HQ team

Must be bilingual: English will be used for all communication with HQ as well as training

Category/Class B driver's license
WE OFFER:
An opportunity to join a team of highly skilled employees with sales activities in more than 45 countries

The ability to manage you own schedule and establish a home office

Full support from the HQ team in Denmark for marketing and export management

Specialized training to help you become an expert in colostrum management and newborn calf care

Competitive salary 
---
You can learn more about coloQuick international at www.coloquick.com or by visiting our Facebook page.
If you have questions about this job, please feel free to contact the Global Sales Manager, Brian Pedersen on mobile +45 20 32 73 33 or job@coloquick.com.
HOW TO APPLY:
If you believe you are the right candidate for this position and would like to apply, please send your CV and a cover letter to job@coloquick.com – Attn.: Brian Pedersen.
We thank all applicants for their interest and will strive towards responding to all applicants within a month.